STEP # 01 : Go To Stock Manager #
Open Stock manager
STEP # 02 : Click Import Button #
Open the Stock Management and click on the Import button.
STEP # 03 : Fill Button #
When You Click on the import Button, POP UP opens, Insert PO , VC number
-Then you fill the Drop Down Sections and click on the fill Button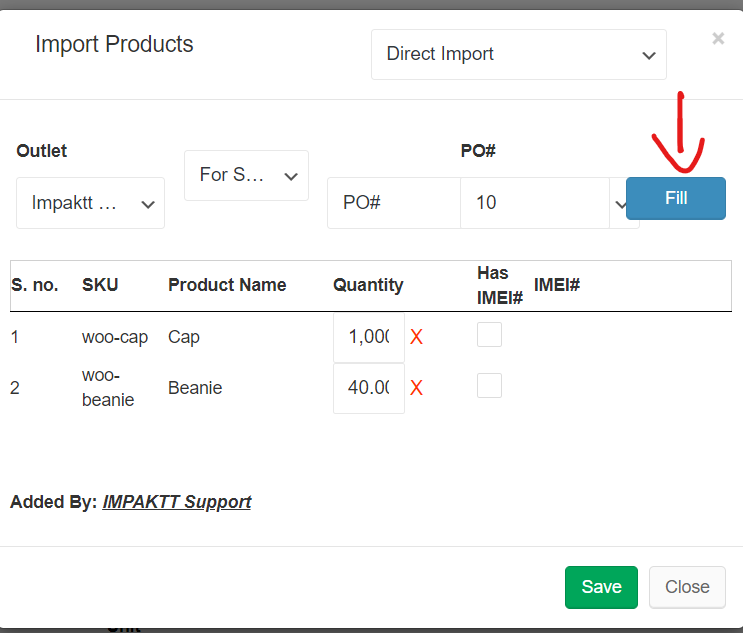 STEP # 04 : Records  #
Then You can see here your auto record expense were created, if you want to cancel Quote. there is an option to void your quote, By clicking on void Button.