Video Tutorial : #
Navigation #
STEP # 01 #
Go to main menu and click B2B Deals –> Deals.
Add Deal #
STEP # 02 #
You will be directed to this page below. Click Add New to make a new deal.

STEP # 03 #
After clicking Add New Deal the following form will appear, fill it as shown below:
Type Contact name.
Type Company name
Provide Deal Value in Rs.
Select the Pipeline Stage by dragging the mouse upto required level of stages.
Select Owner.
Note: The owner should be admin.
Select Expected close day.
Click Save and you will receive a message Deal created successfully as shown below.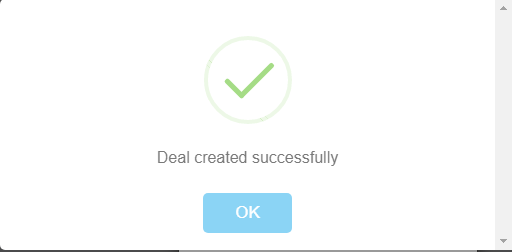 View Your Deal #
STEP # 04 #
Open deal so you will be directed to the following page to manage your deal communication & order further.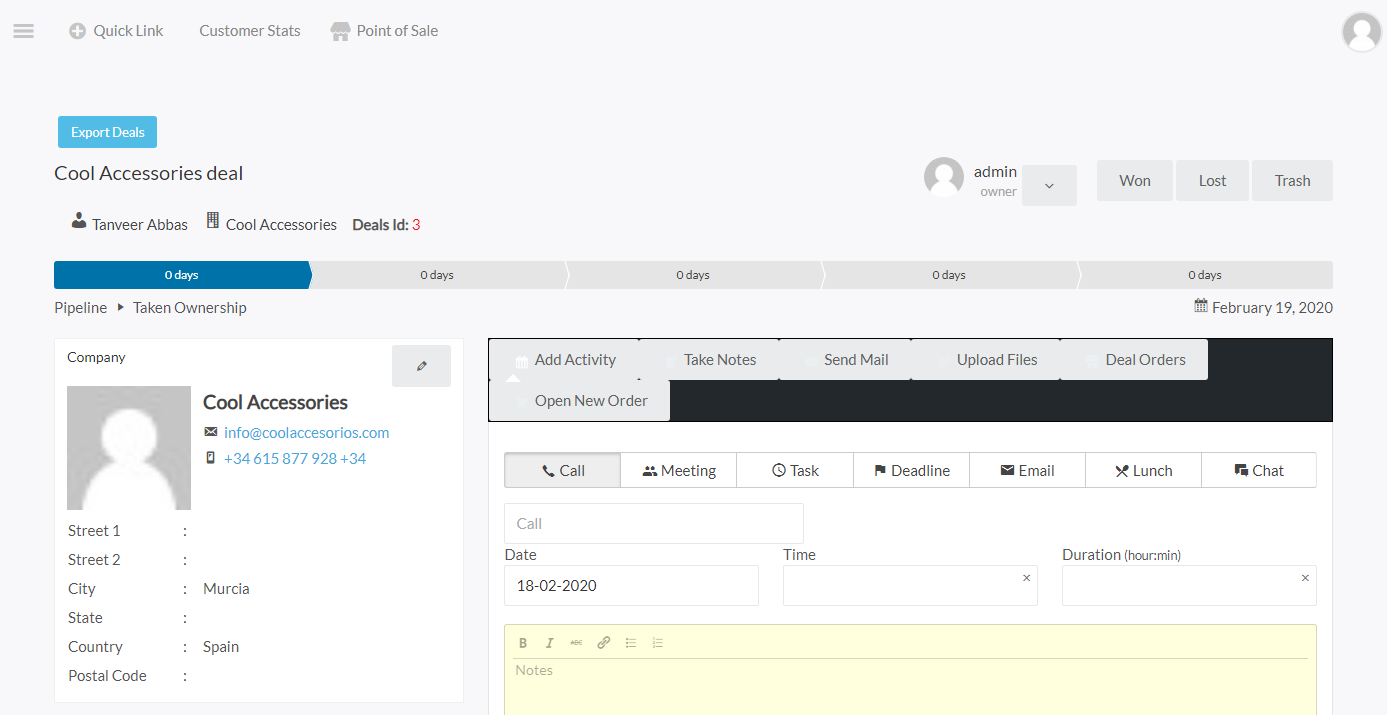 You can always manage your leads as per your B2B Lead pipeline from deal page as shown below, or from the detail page top bar.