Video Tutorial : #
In this section we will import our files that we have corrected in previous section.
Navigation #
STEP # 01 #
Go to your site main menu and under Tools click on ERP Tools.
STEP # 02 #
You will be directed to the page shown below. Click on Import.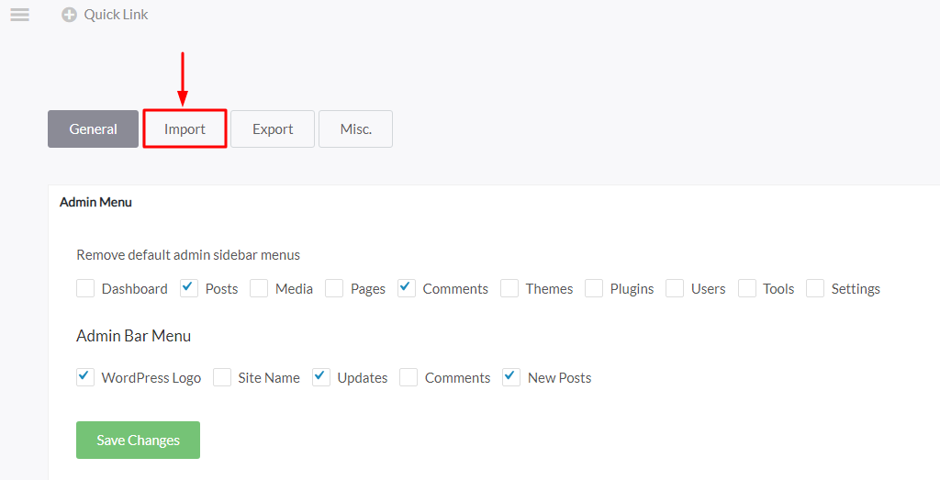 Importing File #
STEP # 03 #
This is where you import your Contact and Company CSV files.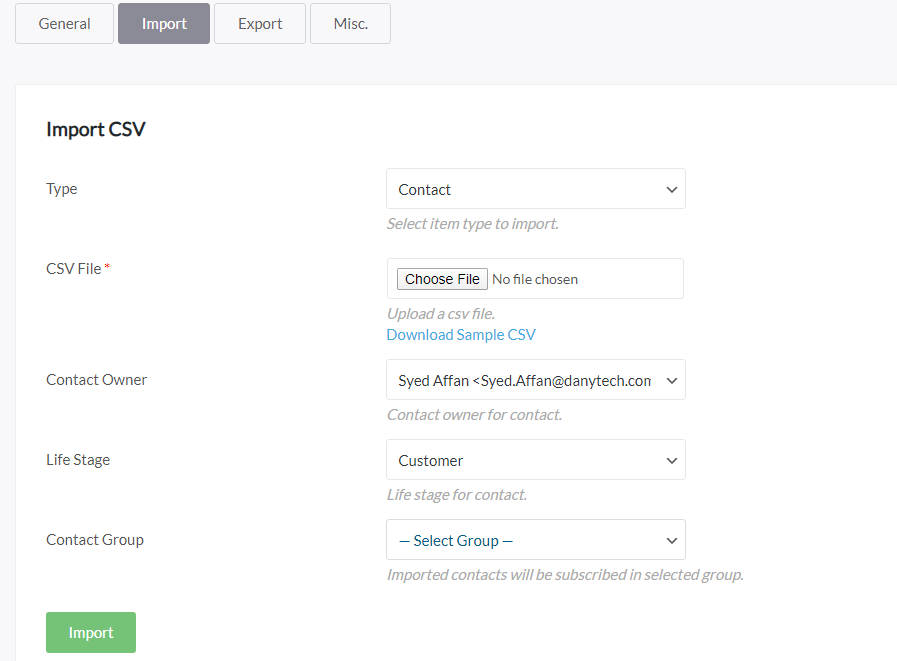 Select Type –> Choose Contact or Company from the options that you want to import.
Choose CSV File from your computer that you want to import.
Select Contact Owner from the list. (Required)
Select Contact Group from the list. It is not selected by default instead your name is selected. (Required)