Video Tutorial : #
To manage Tasks and Schedules via CRM against enquiry or deal. Follow the below steps:
Step # 01 #
Go to your deal page and click on Add Activity -> Task.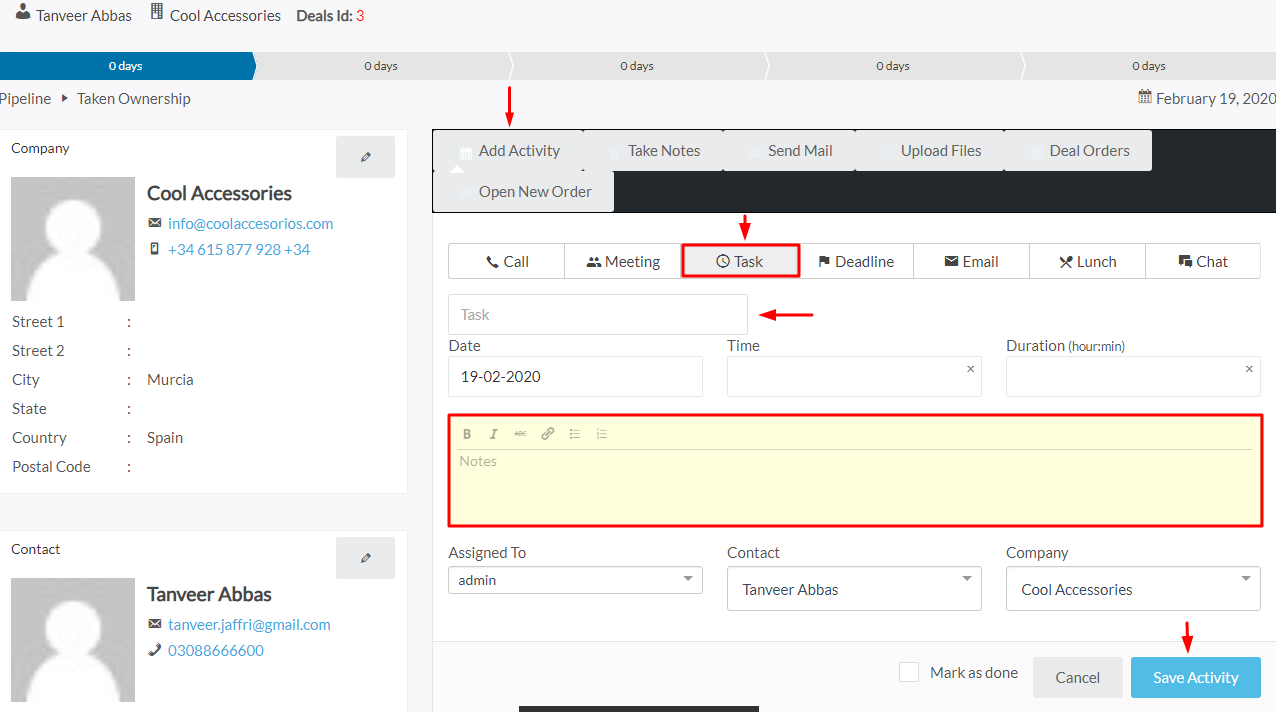 2. Under Task tab you can write your:
Task name
Date
Time
Duration
Notes about your task.
Note: See the highlighted area in the above image.
Step # 02 #
Similarly you can manage Meetings and Deadlines etc.
Step # 03 #
Once you finish editing, click Save Activity to save the settings.